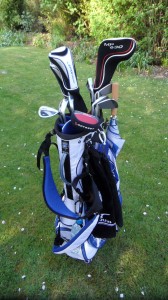 This year again we will be running our Tai Chi for Golf classes at The Letchworth Centre for Healthy Living – one participant last year was kind enough to comment:
"Ian's Tai Chi for Golf sessions have improved my flexibility and helped me to focus on developing a more rhythmic, flowing golf swing. The similarities between the golf swing and Tai Chi movements are fascinating. I played one of my best ever rounds after the third session!"
Ian remains as enthusiastic about his own Golf and continues to find ever more links between the two activities from posture to movement and mindset.
Classes are in 5 weekly sessions:
Thursday 25th July
Thursday 1st, 8th & 29th August,
Thursday 5th September 2013
Time: 8-9pm
Cost: £5.00 per session
Venue: The Letchworth Centre for Healthy Living,
Rosehill Hospital, Hitchin, SG6 3NA
To book: call 01462 678804, e-mail: [email protected]
www.letchworth centre.org