We had fabulous weather this year for our annual residential at Belsey Bridge near Bungay with everybody practicing hard and enjoying themselves in sunshine for the whole weekend. Food, as ever was brilliant and we had the pleasure of meeting the Norwich 76 Textile Group who produced some wonderful embroidery, rust dying and tie dying as well as being good company.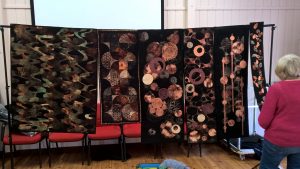 Sunday morning they joined us on the lawn for a little bit of loosening and warm up including cloud hands/silk reeling and Tai Chi walking.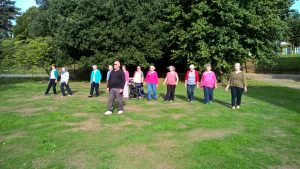 For the main sessions we did mainly Laojia corrections with some Broadsword and partner work which led into single and double push hands. For beginners the sword and partner work were completely new "tasters" but they applied themselves with good humour and we all thoroughly enjoyed ourselves.